High precision and proven design combined with easy maintenance gives a reliable solution for the dispensing of the vast majority o todays materials. The valves are fully pneumatic and work as a normally closed system which opens with an air signal. (Typ. 5/2 Sol.Valve) A spring return ensures a fail-safe closing of the valve should the air supply be interrupted.
The valves are used for both manual and automatic dispensing. Combined with a wide range of standard nozzles and customized fastening brackets the valves can be integrated into almost all dispensing applications.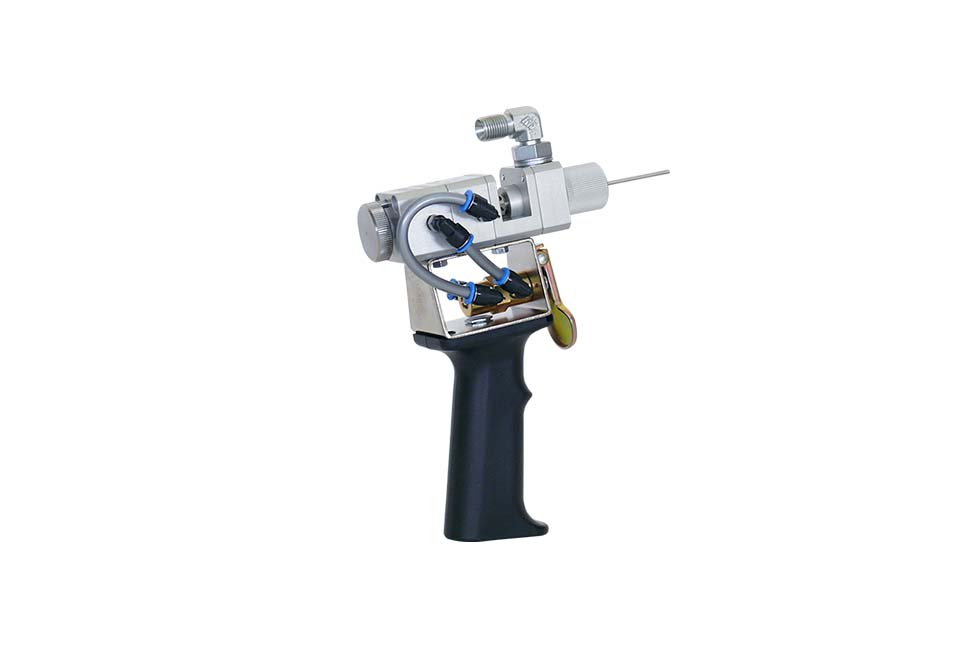 SCANREX dispensing valve 190650300, equipped with valve handle, pneumatic trigger and nozzle for manual dispensing.