Scanrex double acting pneumatic TRP pumps are designed to pump low to medium viscous materials. The pumps are used for isocyanate, polyol, varnish, adhesives, etc. The TRP 50, can be equipped with either suction pipe or hose and is suitable for low viscosity materials. The TRP 70 is on the other hand equipped with a pump extension and is suitable for materials with higher viscosities. With a wide range of accessories, the pumps can be used in many different types of material containers and combined with material filters, mixers, agitator, silica gel traps, low level monitoring, etc. For pumping highly corrosive materials the TRP pumps are also available in acid proof steel.
STANDARD EDITION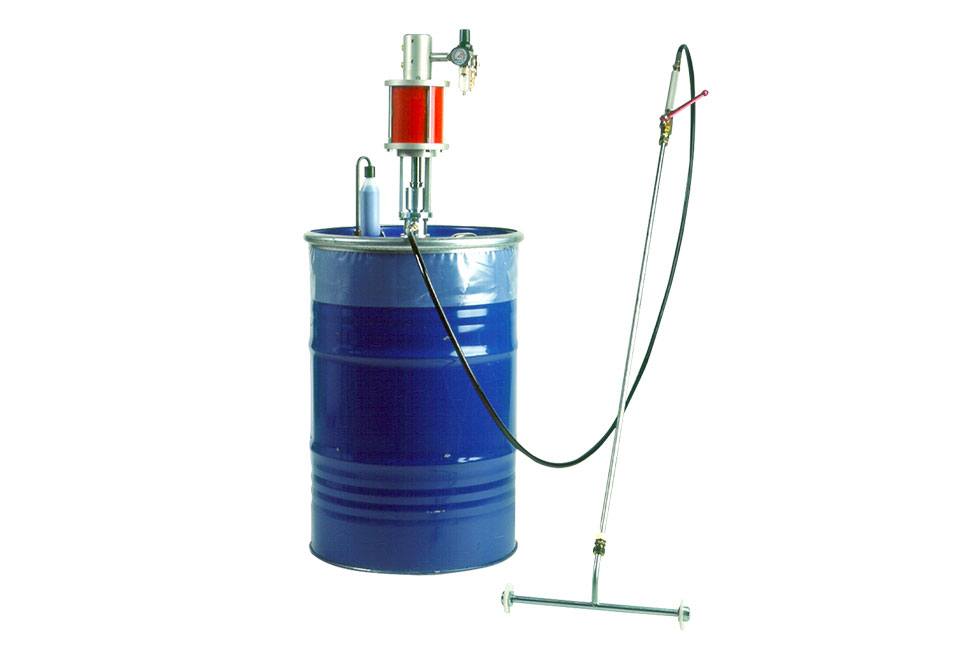 TRP pump equipped with a glue spreader on wheels.
All data, pictures  and characteristics mentioned in this booklet are by way of example only. Given flow capacities and material pressure are depending of; inlet air pressure, material viscosity, the hose dimensions and other equipment fitted after the pump outlet. Aplicator Group reserves the right to modify the products without prior notice.